Welcome To StarOS home of mintyMac and mintyMac-Mate

Created by StarOS to provide a great easy free way to transition the average windows and mac users
over to LINUX without effecting your current operating system. You can burn all of our iso
files to either dvd or 8M-32M USB pin drive.If you are using windows you may also click the
install button and it will by itself, partition your hard drive along side your current OS or of
ourse you may configure your hard drive partitioning yourself. Give it a try and let us know
what you think.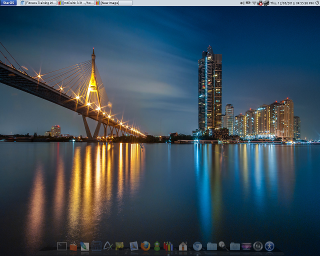 This distribution features the up to date kernel with
the XFCE4.10 Desktop Environment. Some included software is
Gimp Graphics Program (Photoshop), Chromium (Chrome Web
Browser), FileZilla (FTP client), Etherape (an advanced network
monitoring system), Sylpeed (email client), Transmission
(bit torrent client), qemu (virtual desktop environment like
virtualbox and vmware),abiword (microsoft word alternative),
wine, which is an awesome windows Xp/7 virtual environment
where you may literally install your Microsoft software inside LINUX.Gparted (partitioning software),
Ubuntu-Builder (backup and remaster LINUX), Remastersys (b/u and remaster LINUX) Relinux
(Remaster LINUX), UCK (Remaster and Build LINUX). Last but not least is a various multimedia
software. Ardour a Multitrack Recording Studio, Audacity for general recording plus VLC and other
Video and Sound Apps.

NEW 32bit mintyMac-1.2.iso at Sourceforge


64bit mintyMac-1.2.iso at Sourceforge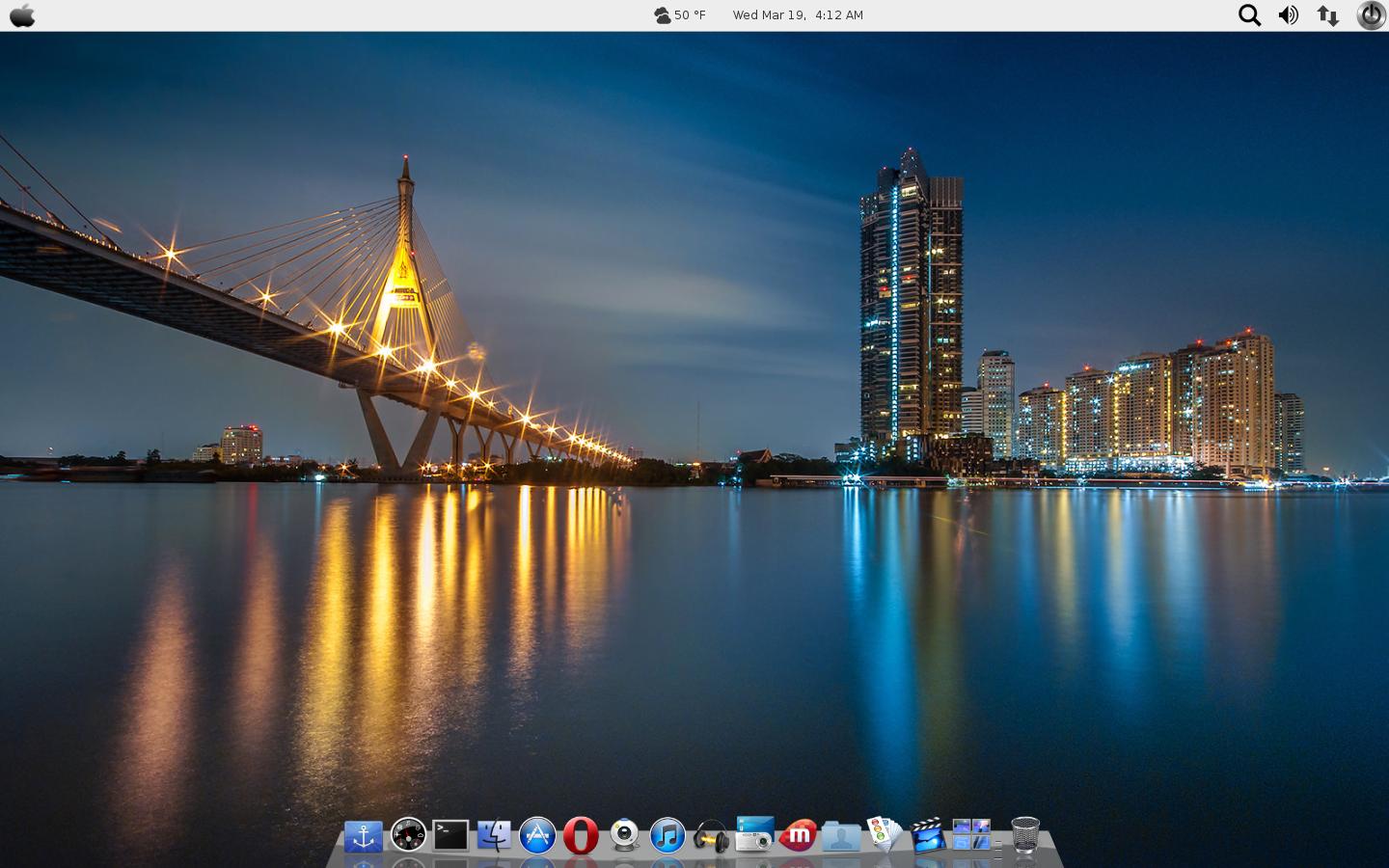 mintyMac-Mate version 1.5 is a 32 bit OS built from Ubuntu Mini 12.04.
Many features including the Mate Desktop Environement, MDM Display Manager,
mintMenu, Docky, Full Compiz pre-configured including Magic Lamp which is
close to the "genie" effect Mac OSX has when minimizing windows.

Loaded with audio and video software as well as the full LibreOffice Office Suite.

As with all of our DISTROS we preconfigure many tools for creating your
own personal Linux DISTRO of your own. This rel;ease has remastersys,
UCK and ubuntu-builder among other tools.

mintyMac-1.5-Mate-64bit-12.04.iso at Sourceforge.net

mintyMac-Mate-64bit-14.04.iso at Sourceforge.net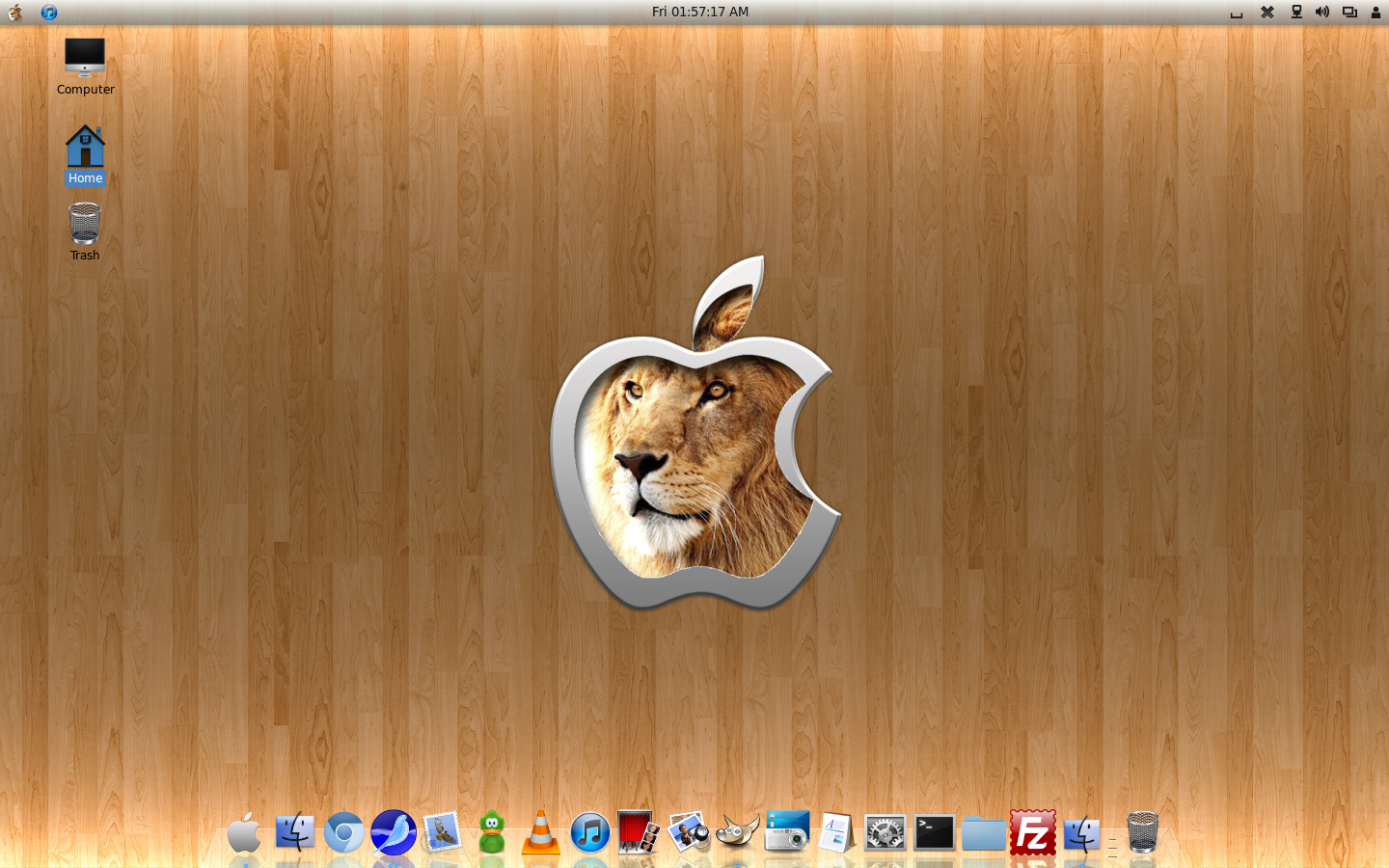 Our lastest desktop environment release. This release will work on many older desktop computers however works best with newer computers with at least a 1 gig of ram but best with 2. We currently have 2 64 bit versions and 1 32 bit version. release 1.5 is designed for the developers and distro builder to build on and comes with remastersys and is under 900 MB. Version 1.6 is a full blown 64 bit OS which is easily customizable through its theming engine that is built into the cinnamon desktop. We even inclued a Windows XP and Windows 7 themes pre installed on both releases. Both of these releases were built from the new 14.04 released Ubuntu mini cd(37megs).
mintyMac-1.5-amd64.iso (14.04) at Sourceforge.net

mintyMac-1.6-amd64.iso (14.04) at Sourceforge.net

Our lastest release is the same as the 1.6 release except built for the i386 architecture. This mintymac release should boot and install on most computers out there that still turn on lol.... On real old PC's it may take a little time to install but will and it will work smooth once installed.
mintyMac-Cinnamon-32bit-14.04.iso at Sourceforge.net






PLEASE NOTE WHEN INSTALLING ANY OF OUR DISTROS
USE "custom" AS THE USERNAME HIT ENTER
LEAVE PASSWORD FIELD BLANK HIT ENTER THEN YOUR IN LIVE MODE
ONCE YOU VIEW DESKTOP THERE IS AN INSTALL ICON
:-) ENJOY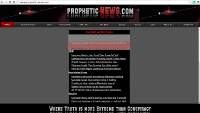 The world is a changin' and sorry to say doesn't look
to good. Due to too much time on my hands with the lack of sales :-( for over a year I personally have learned alot of very valuable info having to do with current world affairs. I highly recommend you give our website Prophetic-News.com a look. Thank you.